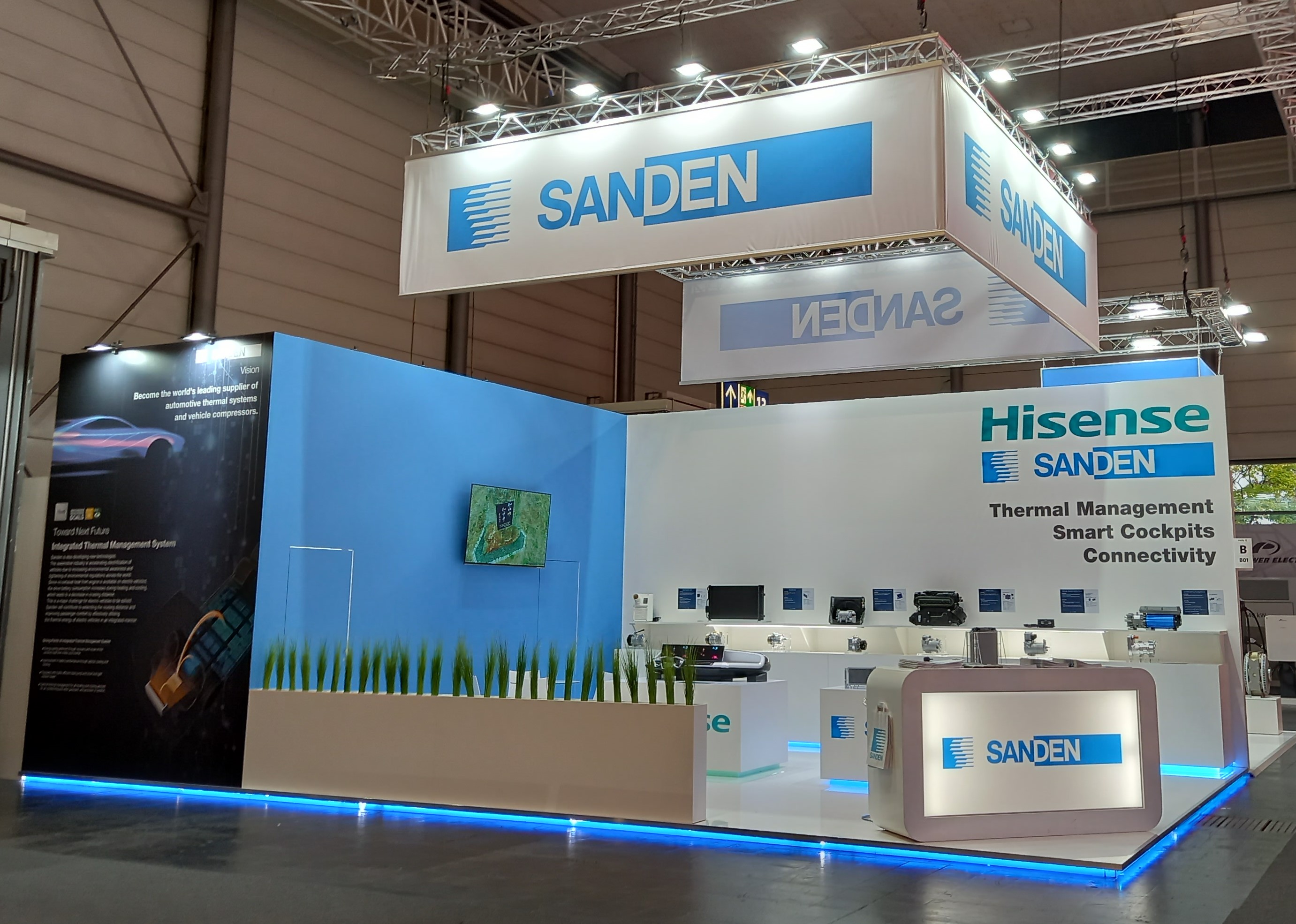 Hannover, Germany. Due to the pandemic, IAA 2020 was skipped, and IAA 2022 was held in 4 years. Sanden International (Europe) GmbH, one of the leading suppliers of thermal management systems and electric compressor products, participated in IAA 2022.
The IAA was held for a total of 7 days from the 20th to the 25th, including the press day on September 19th. Under the main theme of 'People and Goods on the Move,' global commercial vehicle companies, 1,343 companies in 34 countries, unveiled 155 types of commercial vehicles including the World Premier, and introduced eco-friendly new technologies.
The biggest 'Move' that fits the main theme is 'Electrification'. All of the leading global commercial vehicle makers have declared their will to realize "zero" exhaust gas emissions. Most of the diesel commercial vehicles that had dominated in the past disappeared, and new faces using electricity and hydrogen were displayed in the front.
In this time, Sanden has the right solution to address these challenges.  Sanden provides mechanical compressor solutions from ICE (Internal combustion engine) compressors that are still used today, and furthermore, ITMS (Integrated Thermal Management System) is being developed. Sanden contributes to the thermal energy of electric vehicles in an integrated and efficient way, contributing to extending the cruising range and improving riding comfort.