IZB 2022 / The International Suppliers Fair – Sanden International (Europe)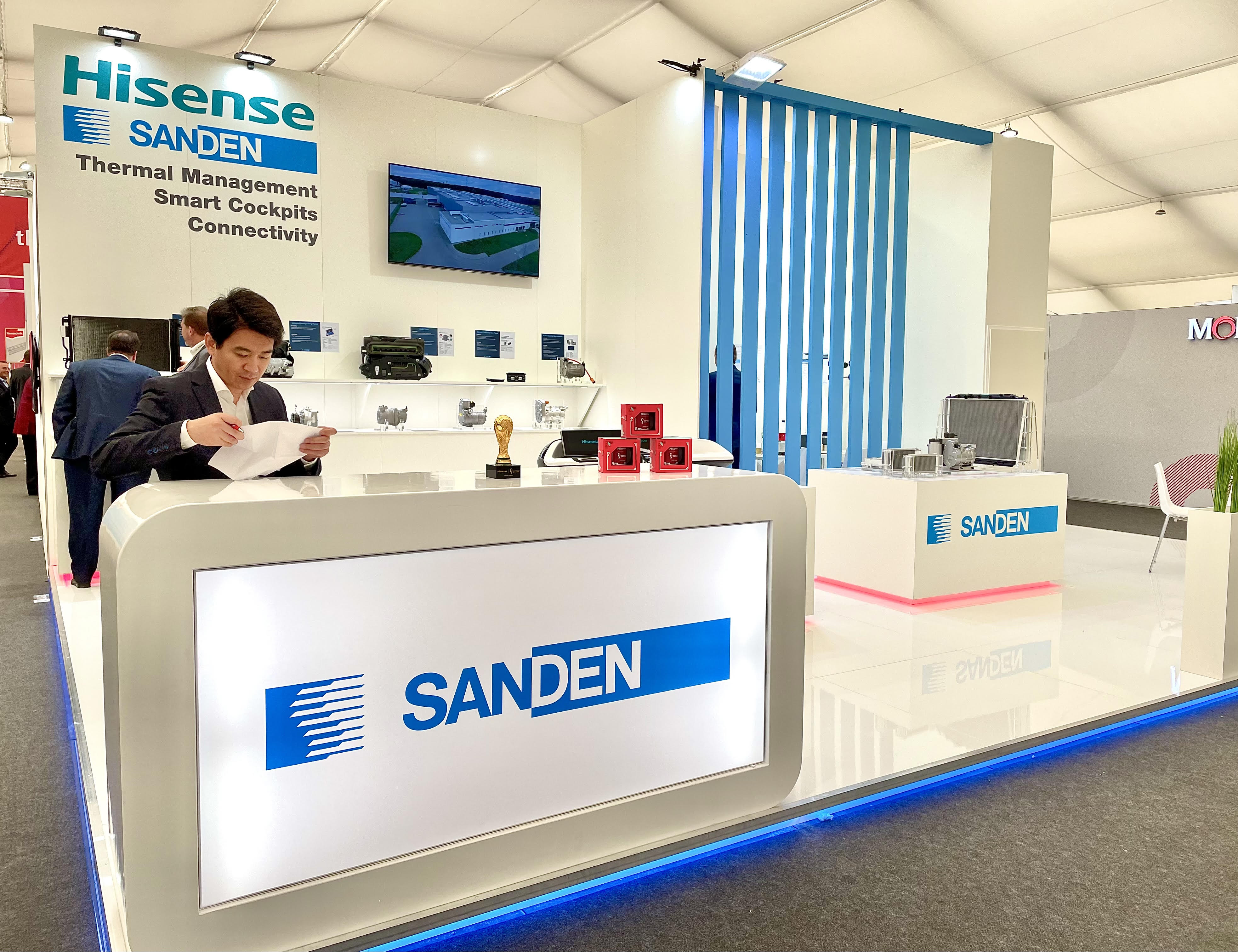 Wolfsburg, Germany. This year, 940 Exhibitors from 37 different countries showed their products and services at IZB 2022 – representing more countries than ever before.
The key topics of the IZB 2022 are Autonomous Driving, Connectivity, Cyber Security, Electrification, E-mobility, Production 4.0, and Software.
Sanden International (Europe) presented the current solutions and the latest innovations at IZB International Suppliers Fair in Wolfsburg, Germany from October 10th  to 13th.
Here are several two activities of Sanden International (Europe).
The first area is the compressor. From mechanical compressor to electrical compressor, our core parts were exhibited. Sanden offers innovative solutions as every Carmaker's trend is shifting towards electric vehicles.
The second area is ITMS (Integrated Thermal Management System).
Sanden is developing new technologies that will contribute to extending the cruising distance and improving passenger comfort by effectively utilizing the thermal energy of electric vehicles in an integrated manner
ITMS (Integrated Thermal Management System)

The exhaust heat from the powertrain, including the motor and inverter, is recovered without waste, and the recovered heat is utilized effectively by applying Sanden's heat pump technology.
The thermal energy obtained through the above process is also used to cool and heat the battery so that its temperature can be kept at an optimal level to maintain performance.
By adopting a secondary loop water circuit, the combination of a heat pump system and coolant heater provides optimal temperature control even at extremely low temperatures. The heat pump system will also be modularized to help automakers improve their productivity and robustness.
Sanden optimizes the thermal management of an entire cooling and heating system of the vehicle, including an air conditioning system and other related equipment, to provide a comfortable space using less energy.
Sanden ITMS is suitable for Propane (R290) and CO2 (R744) refrigerant, chemical refrigerant also can be used.